There Are So Many Ways to Stop These Tragedies
How will you save a life? You Decide.
We're so thrilled that you want to prevent drunk and drugged driving crashes. No matter how you give, your commitment will save lives - and help create a future of No More Victims®.

Online Giving
Donating online is a safe and secure option through MADD's online forms.
Monthly Giving
Set a monthly reoccurring donation and choose your gift amount.
Tribute Giving
You can honor a life impacted by this 100% preventable crime with a generous donation.
Planned Giving
Create a legacy via a charitable gift in your will, trust, or other estate planning vehicle.
Walk Like MADD
Come walk with us through MADD's signature fundraising event.
Corporate Giving
Your organization can help save lives. Partner with MADD through impactful programs and events.
Diy Fundraising
Create your own fundraiser and share your story through various online portals.
Give Locally
Support your local MADD! Funds will be directly given to support MADD's local efforts.
Donate a Vehicle
Have an old or used car? Donate it today and make a difference.
Give Time
Volunteers are the lifeblood of MADD—join our army of ordinary citizens who've become extraordinary activists in saving lives and preventing injuries.
BENEFICIARY DESIGNATIONS
Thanks to FreeWill, you can easily plan beneficiaries for your non-probate assets in one place.
BEQUESTS
Bequests are gifts that are made as part of a will or trust, including nonprofits. In just 20 minutes you can create or update your legally‑binding will.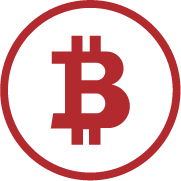 CRYPTOCURRENCY
A digital currency in which transactions are verified and records maintained by a decentralized system. Donating cryptocurrency is safe, easy, and tax-efficient.
DONOR ADVISED FUND (DAF)
A DAF is like a charitable investment account for the sole purpose of supporting charitable organizations you care about.
OUTSIDE BEQUESTS
We know that life circumstances can change and you may need to alter or reconsider your gift in the future. That's all right — reporting your gift today does not obligate you now nor in the future.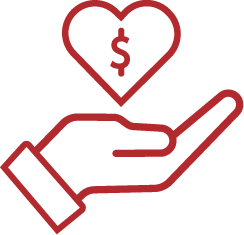 QUALIFIED CHARITABLE DISTRIBUTIONS (QCDs)
Whether you want to make a QCD gift to Mothers Against Drunk Driving (MADD) today, request a tax acknowledgment letter for a gift already made, or just learn more about QCDs click below.
STOCKS
When you gift stocks and other securities directly to a charity, you make an outsized impact without taking money directly out of your bank account. Meet your giving goals, enjoy potential tax benefits, and contribute to the change you want to see.
Kroger Shop Rewards
Every time you grocery shop at Kroger a percentage of your purchase will support MADD.