Why We're Here: Veronica "Lulu" Lucia Romero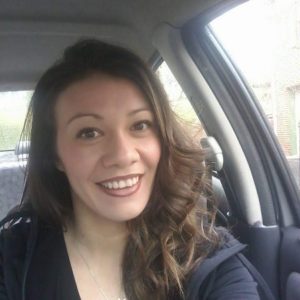 This past weekend marked the one year anniversary of the crash that claimed the life of Veronica "Lulu" Lucia Romero. On September 29, 2018, just after 7am, Veronica was on her way to work when a driver who was found to have Xanex and Versed in his system crossed the center line and hit her head-on. Veronica was pronounced dead at the scene. The other driver, who had a previous DUI arrest in December of 2017, was charged with vehicular homicide, driving left of center, speeding, driving on a revoked license and driving under the influence.
Veronica's father, Francisco, who owns his own construction business, was at a job site when he got the call that "Lu" was involved in an accident. At first, it was unclear to him how bad the crash really was. But a second call confirmed a father's worst nightmare. He and Veronica's mother, Flo, were devastated and still battle denial. Flo, has been unwilling to accept that she lost her best friend. Francisco says he "chose not to let her go and think of her every moment." Veronica was the youngest of several siblings. The large, extremely close, family has struggled to deal with the loss. Veronica also left behind two children, Soraya and Gabriel. Soraya, who was 14 at the time of the crash, has had to go to therapy to try and comprehend the loss of her mother. Her brother, Gabriel, who was 11, fears the driver coming to hurt him or other members of their family.
Veronica's dad says she was always smiling, no matter how bad her day was and her children meant the world to her. She loved spending time with them and wanted to be the best mom she could be. She also loved the outdoors, enjoyed fishing and hiking, and adored her pet cat.
Her family says they had never realized what an impact she had on so many others and say she is missed very much. Franciso said he had never wanted to go into the delivery room until Veronica was born and the experience had such an impact on him that he wrote a poem about it: "Jamas Pense Conocer la Grandeza de la Vida" which means "I Never Thought to Know the Greatness of Life." It is ironic that the child that inspired such an appreciation for the gift of life would be the one lost by such tragic circumstances. To honor her memory, Franciso renamed his business VLR Homes Roofing after his daughter.